Statement on Atrocities Against Fallen Soldiers
April 14, 2016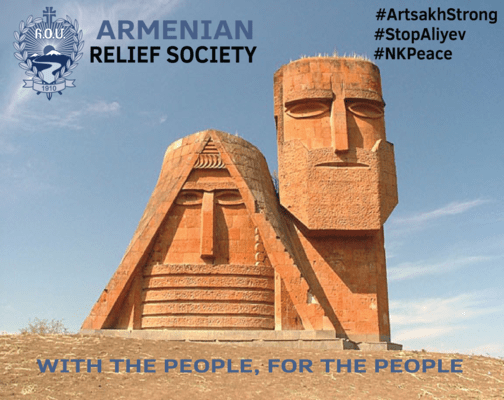 Following the ceasefire – requested by the very same Azeri Government, who a few days before had unleashed an unprovoked, brutal attack against the peaceful population of Artsakh — on April 10, to be exact, at the exchange proceedings of the bodies of soldiers fallen on the battlefield, the participants in this grim task came face to face with the horror of atavistic barbarism, committed by the Azeri military.
The exchange, arranged and conducted under the supervision of representatives of the International Red Cross and commissions connected with the efforts of a peaceful resolution of the Nagorno Karabagh conflict, revealed that the bodies of all the 18 Armenian soldiers had been horribly mutilated by decapitation, dismemberment and other despicable acts of desecration.
The beastly nature of these inhuman acts is an insult to all that a civilized world believes in.   Indeed, precisely to prevent atrocities of this sort, over decades of soul-searching, enlightened legislators have come up with laws and regulations to rein in the brutality of war. All civilized nations are signatory to these rules, amongst which   we can mention in particular, the Convention (I) for the Amelioration of the Condition of the Wounded and Sick in Armed Forces in the Field (1949), Geneva Convention (III) relative to the Treatment of Prisoners of War (1949), the Additional Protocol to the Geneva Conventions of 12 August 1949 relating to the Protection of Victims of International Armed Conflicts (Protocol I), and the United States "Leahy" Law, protecting the rights of frontline soldiers.
As a globally present and active Armenian humanitarian organization, the Armenian Relief Society — a longtime member of the UN's Economic and Social Committee (ECOSOC), and an advocate of the United Nations' Universal Declaration of Human Rights – cannot just stand by and be indifferent to the atrocities committed by the Azeri hordes against peaceful populations and the inert bodies of soldiers fallen on the field of honor.
Therefore, we vehemently condemn the war crimes committed by the Azeri armed forces during their savage campaign against the people of Artsakh, asking all civilized nations to join us in condemning Azerbaijan's unprovoked aggression against peaceful Armenian populations and the ravages caused by indiscriminate shelling and bombing of harmless villages and their residents.
Presently, our main concern is to alleviate the desperate needs of the stricken communities by securing shelter, medicine, clothing and other essentials, to restore normal life, in a secure and peaceful environment. To this end, the Armenian Relief Society is engaged in a nation-wide fundraising program to realize the funds needed for a short and long range campaign of reconstruction and rehabilitation, working closely with the Artsakh and Armenian authorities.
Please make your donation at https://ars1910.org/support-for-artsakh, or make a check payable to ARS Inc. with a memo for "ARS Support for Artsakh Fund" and mail to: ARS CEB Office, 80 Bigelow Ave. #300, Watertown, MA 02472. Outside the US, please contact your local ARS regional office or chapter.
ARMENIAN RELIEF SOCIETY, INC. CENRAL EXECUTIVE BOARD
<< Back to Recent News