ARS Participates at the 54th Session of the UN CSocD in New York
March 3, 2016
The 54th session of the Commission on Social Development (CSocD) took place from Feb. 3-12 at the United Nations (U.N.) Headquarters in New York. The priority theme for the session—"Rethinking and Strengthening Social Development in the Contemporary World"—aimed to identify new opportunities for sustainable development and provide concrete, forward-looking policy recommendations. It also articulated key inter-linkages between the social, economic, and environmental dimensions of sustainable development.
CSocD54 assembled a multi-stakeholder panel discussion which explored how existing UN institutional frameworks could contribute to strengthening the mainstreaming of disability, enhance awareness and improve cooperation to advance the implementation of the Sustainable Development Goals (SDGs) in line with the Convention on the Rights of Persons with Disabilities (CRPD).
Agenda 2030 puts poverty and sustainable development at its core and emphasizes a people-centered, unified and coherent approach. Strengthening social policy and development was emphasized as it is critical to ensure an integrated follow-up, balancing its social, economic and environmental dimensions.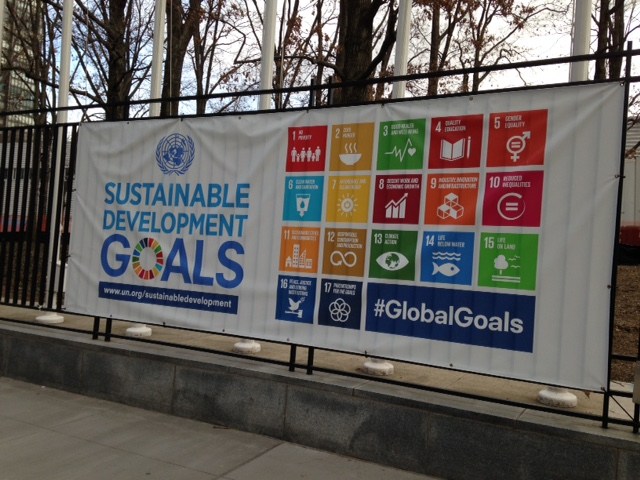 As promising as the program and participants sounded, this year Civil Society felt an unprecedented exclusion to the process. Although they were allowed to make statements during some of the sessions, no Civil Society representatives were allowed in any of the negotiations of the resolutions. This, after many promises from member states on the board including representatives from Rumanian and Portuguese Missions. How will member states implement this agenda without Civil Society participation? That was a question till the closing session on Friday February 12. As Ms. Elisabeta David, Diplomatic Counsellor of Rumanian Mission said during one of the Civil Society briefings, "I must be an optimist that we will deliver on this agenda with the help of Civil Society, we were honored to host the regional meetings and saw the influence in our community, we hope to see more of that kind of cooperation in the future".
But as of the printing of this report Civil society organizations have yet to see the agreed upon resolutions.
Armenian Relief Society, Inc. (ARS) U.N./NGO Committee representatives were present at the Civil Society Forum, titled "Inequalities and the 2030 Agenda for Sustainable Development: Rethinking and Strengthening Social development in the Contemporary World," on Feb. 1-2.
ARS U.N./NGO Committee representatives had concrete recommendations for the commission on understanding the relationship between CSocD and Agenda 2030, and making the link between governments and grassroots.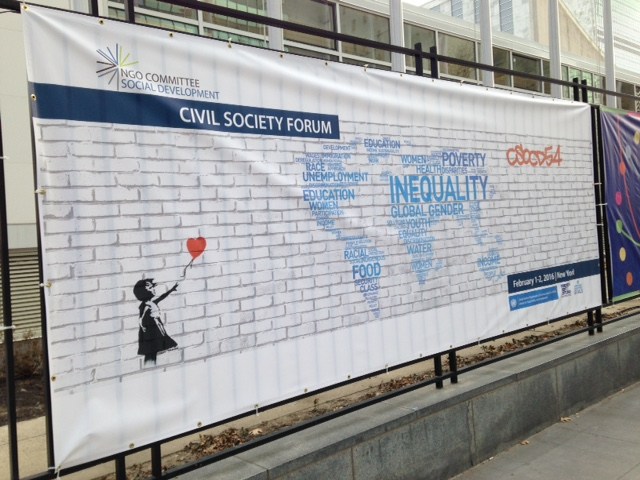 << Back to Recent News