Give Love, Spread Hope
February 13, 2019
Flowers, chocolates, and cards may be romantic, but they've also been done before. Your favorite person deserves something more unique. We created a Valentine's Day Guidebook that can help you with an idea of what to get your wife, girlfriend, mom, sister, favorite tantig (auntie), or ungerouhi (friend) and support your favorite charity at the same time. By purchasing any of these gifts or simply just donating, you are directly helping our organization continue its humanitarian mission everywhere.
1. Michael Aram Signature Plates
Armenian-American designer, Michael Aram created signature plates for the ARS Vision 2020 Committee in support of the ARS Endowment Fund. By purchasing a plate, you will fund existing ARS projects and pave the way for new and exciting projects. Signature plates are $100 (US) and can be obtained through your local ARS Chapter, while supplies last.

2. Embark on an Enchanting Journey
What a way to make some everlasting memories with the one you love! This is exactly how you sweep your Valentine off their feet. This year, reserve your spot at our next getaway to Spain and Portugal and make memories in Europe!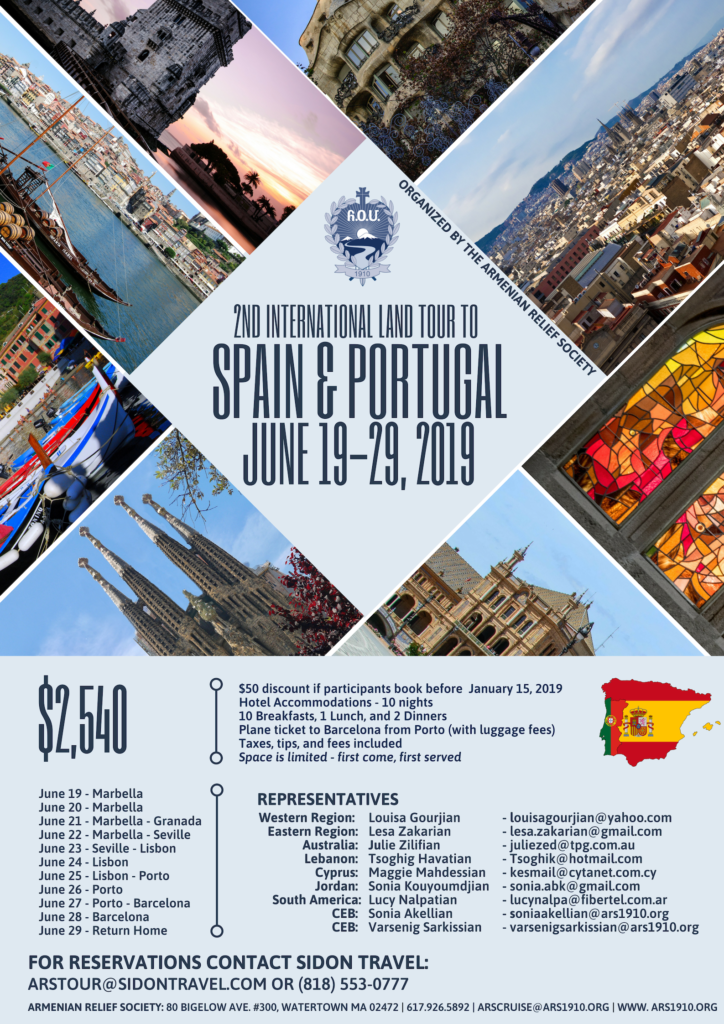 3. Charm Your Valentine
A classic take on love. Can you ever go wrong with jewelry? Our favorite Armenian landmarks and love-inspired pieces come together beautifully to complete your outfit and tell a unique story.
Purchase the full set (valued at $180) or add some love to your bracelet with our charms ($20/each).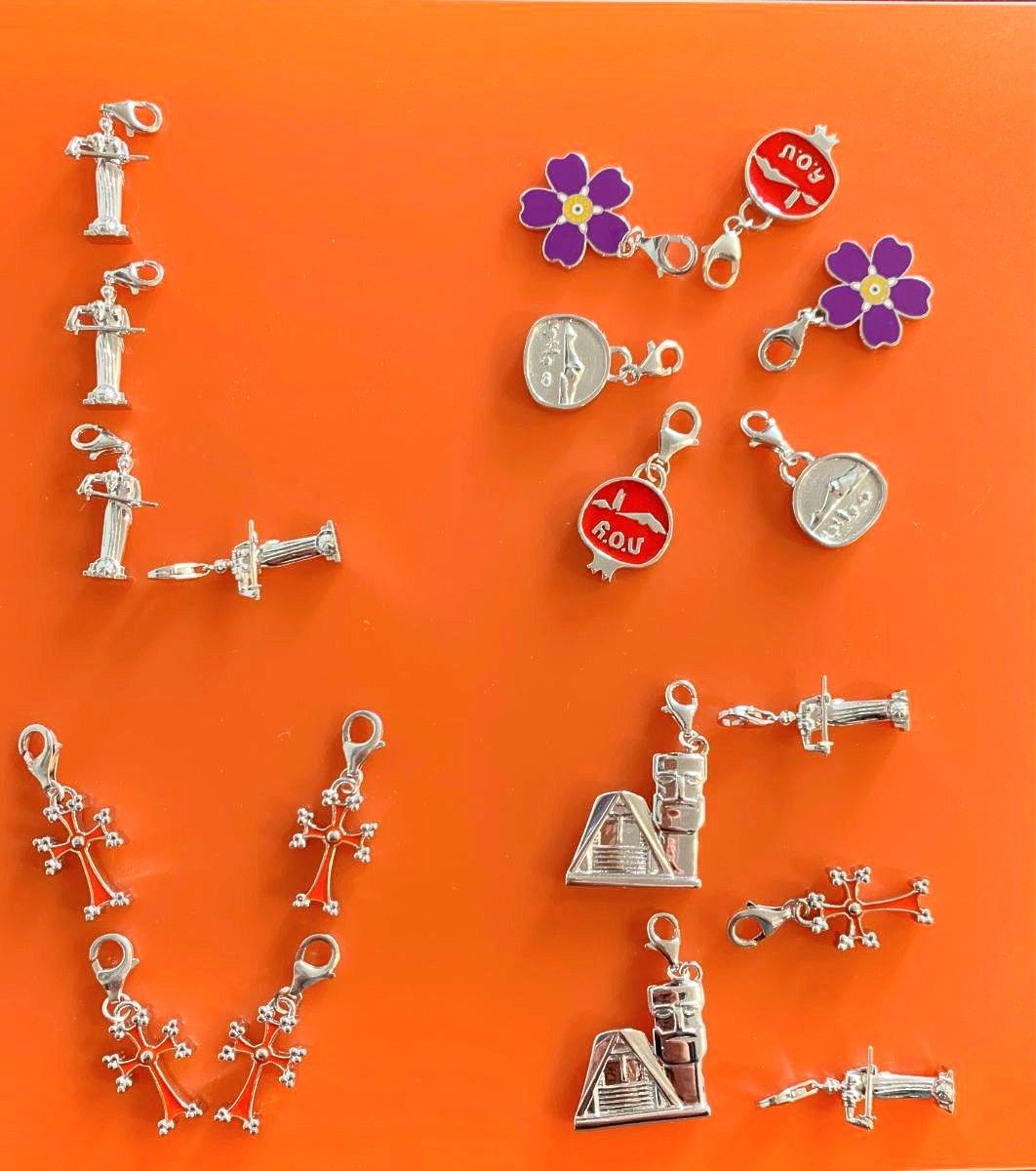 4. Letter to Yerevan Book
The English translation of Andranik Tzarukian's long-form poem Letter to Yerevan («Թուղթ առ Երեւան» "Tught ar Yerevan") was recently published by Hairenik Press. The translation was a collaborative effort between former editor of the Armenian Weekly Rupen Janbazian and (our very own) Armenian Relief Society's Publication's Director, Tatul Sonentz-Papazian.
Copies can be purchased on Amazon.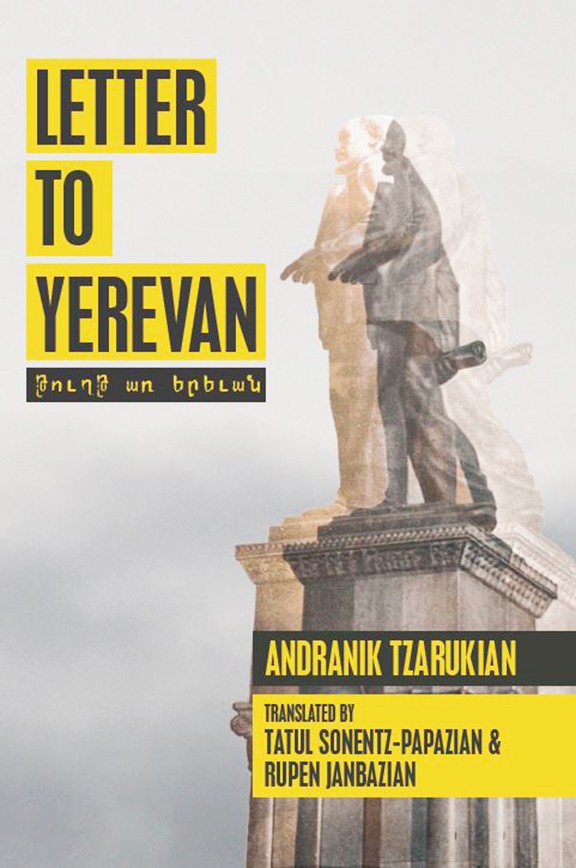 This Valentine's day and all year long, shop on Amazon and ARS can still get a donation. Just add the Armenian Relief Society, Inc as your favorite charity and shop right away.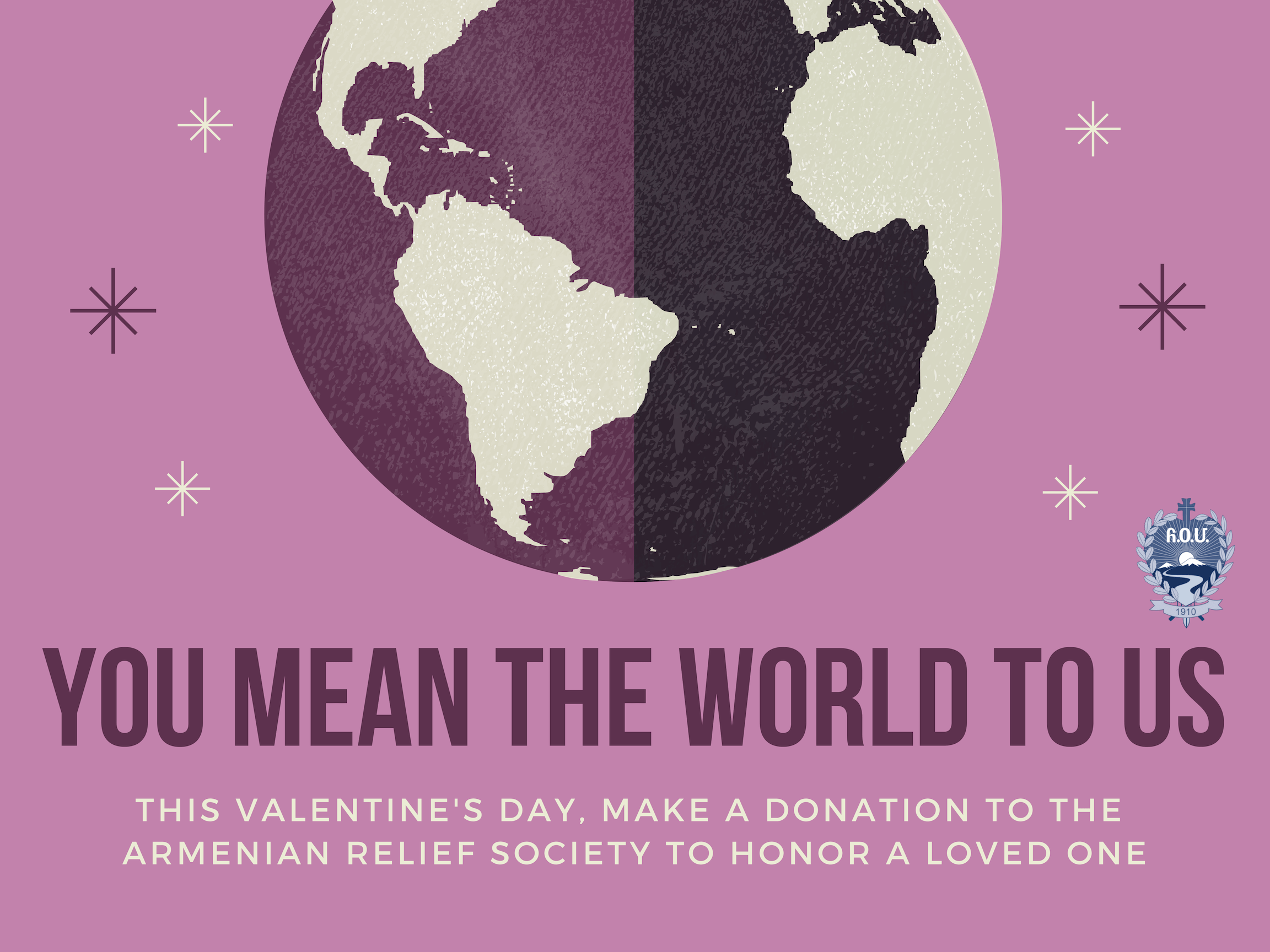 One last thing
Valentine's Day is also perfect for spoiling yourself because you totally deserve it. So go ahead and purchase any of these (or all of them) for yourself. You secret is safe with us!
<< Back to Recent News