Solar Artsakh
August 15, 2022
In response to the Azeri government's intent to continue its genocidal plans against the Armenians of Artsakh – by cutting off the gas supply lines, which are going from Armenia to Artsakh, thus halting the mundane life of the Armenian people in Artsakh – the ARS initiated the solar water heater program for Artsakh. The CEB decided to start this program in March 2022 to avert similar inhumane acts which could be perpetrated by the Azeri government in the future. Currently, solar water heaters are available and used in commercial establishments in Artsakh; however, the expense of the panels along with the cost of installation have made it very challenging to adopt this limitless resource for residential use. The installation of solar water heaters will relieve the citizens of Artsakh of the burden of having to use electricity to heat water.
In order to bring this vital program to a successful completion to procure necessities of daily life and secure the survival of the Armenian people on their ancestral lands in Artsakh, we need the collective effort of everyone, we need you, Artsakh needs you. With your unwavering support, we can prove to the enemy and the world that Artsakh and its heroic people are here to stay on their ancestral lands.
Artsakh has 305-315 Sunny days which will allow the residents to maintain clean hot water. This initiative will also advance green energy in Artsakh.
Click on the image below to lend a helping hand today.
To Create a Team and Fundraise for this project click here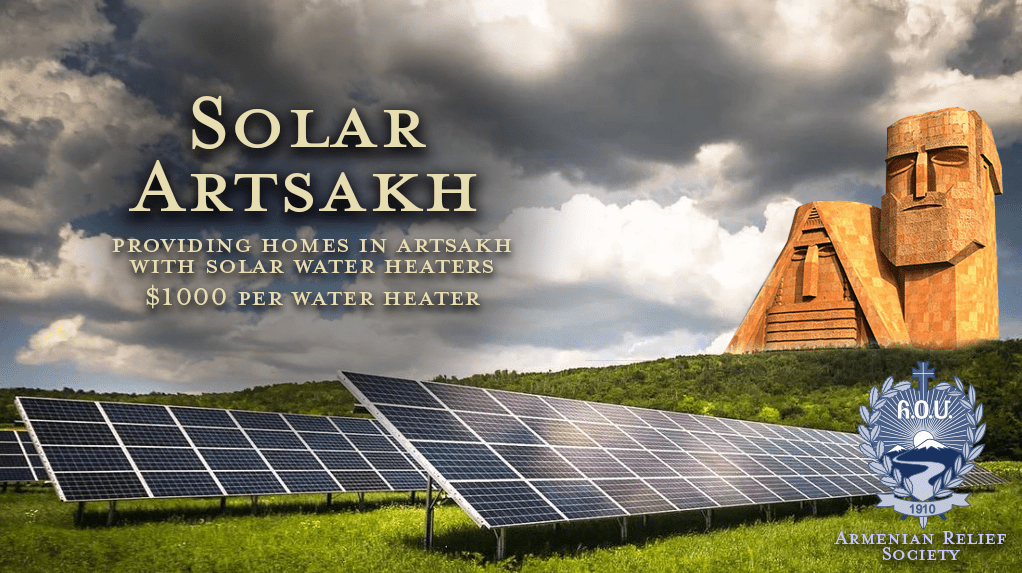 << Back to Recent News