ARS Michael Aram Plates
December 20, 2018
"There can be no keener revelation of a society's soul than the way in which it treats its children," said Nelson Mandela, one of our world's great leaders and visionaries. Mandela knew that by investing in children, we are investing in our collective future. We couldn't agree more!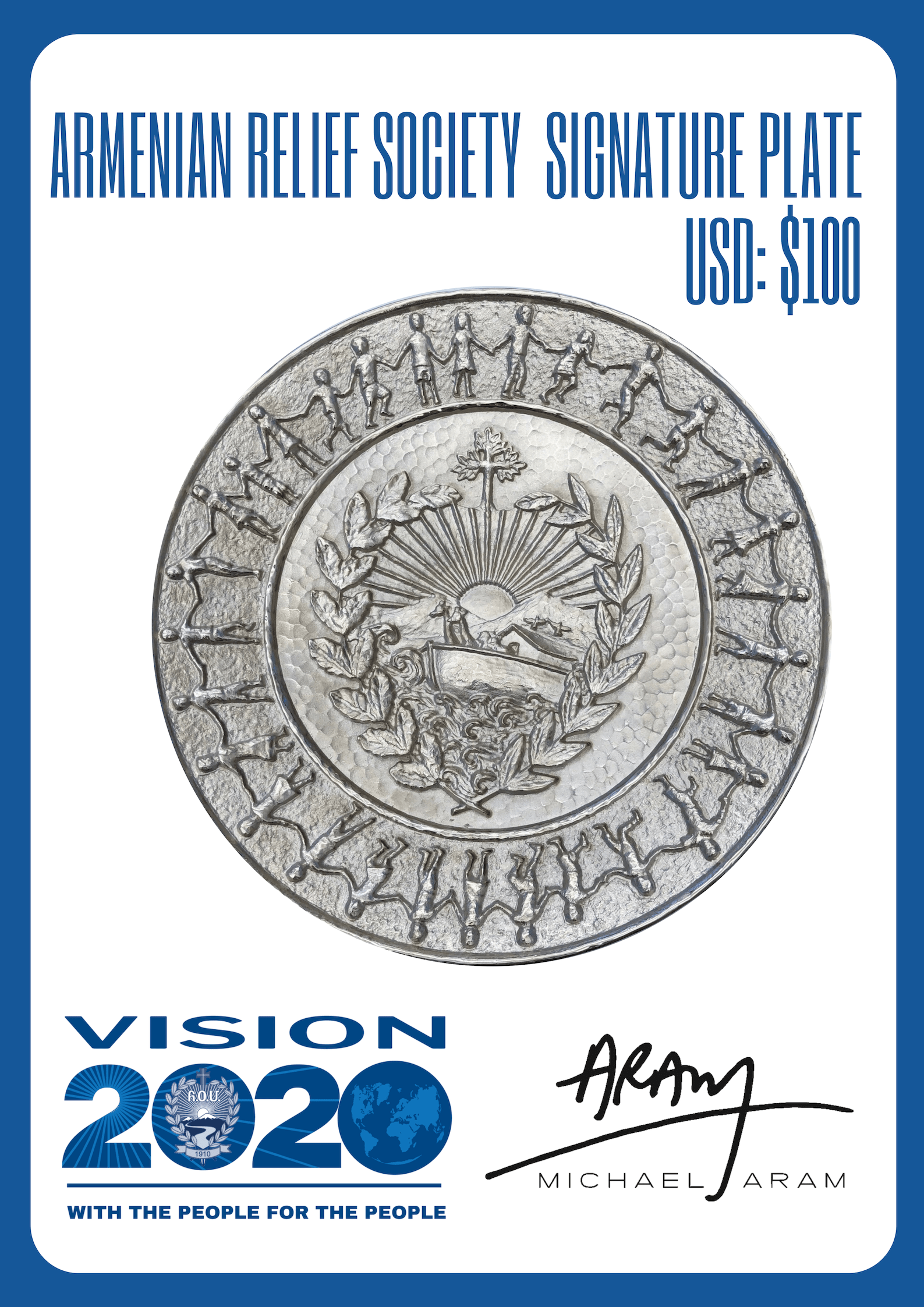 That's why through various projects, the Armenian Relief Society is dedicated to ensuring that every child has the best chance for success – a healthy start, the opportunity to learn and protection from harm. Some of our programs directly invests in childhood. Thanks to those who invest along with us, we achieve lasting, large-scale results for children around the world.
One of our programs, "the Plate of Nourishment" (Hot Meal Program/Պնակ Մը Կերակուր), was established during World War II (in 1942) by Ungerouhis Leola Sassouni and Chavo Shant. This program's objective was to serve daily lunches prepared by the ARS members to all those in need. Within months, the malnourished regained their strength and became more vigorous. To this day, ARS entities that reside in politically unstable environments like Syria, continue to implement the program for the underprivileged in their communities. The gesture is simple enough: A plate of hot, nutritious food for a hungry person. But, it can have a lasting — even an eternal — impact. Transformation and recovery from a war doesn't happen overnight. It's a process, sometimes a long one. But it has to start somewhere. And, for some community members, that's often at our table.
As you gather in the company of your friends and family to celebrate the holiday season, we ask you to strive to lift up others and celebrate hope for the future with the ARS. By purchasing the Michael Aram Signature Plate, you are directly helping our organization continue its humanitarian mission everywhere. Your donation will fund existing projects like the "Plate of Nourishment" and pave the way for new and exciting projects.
As the ARS narrative indicates, the Armenian Relief Society is always there – from the Armenian Homeland to the farthest corners of the Diaspora – to extend the healing hands of its devoted members to those in the community and the world. Join the movement today!
Those interested in ordering their Signature plate should contact their local ARS Chapter. For more information, you may contact the ARS International Office at (617) 926-5892.
<< Back to Recent News