ARS: Call to Action
October 11, 2019
ՀԱՅ ՕԳՆՈՒԹԵԱՆ ՄԻՈՒԹԵԱՆ ԿՈՉԸ՝ ՄԻՋԱԶԳԱՅԻՆ ՀԱՆՐՈՒԹԵԱՆԸ
(English below)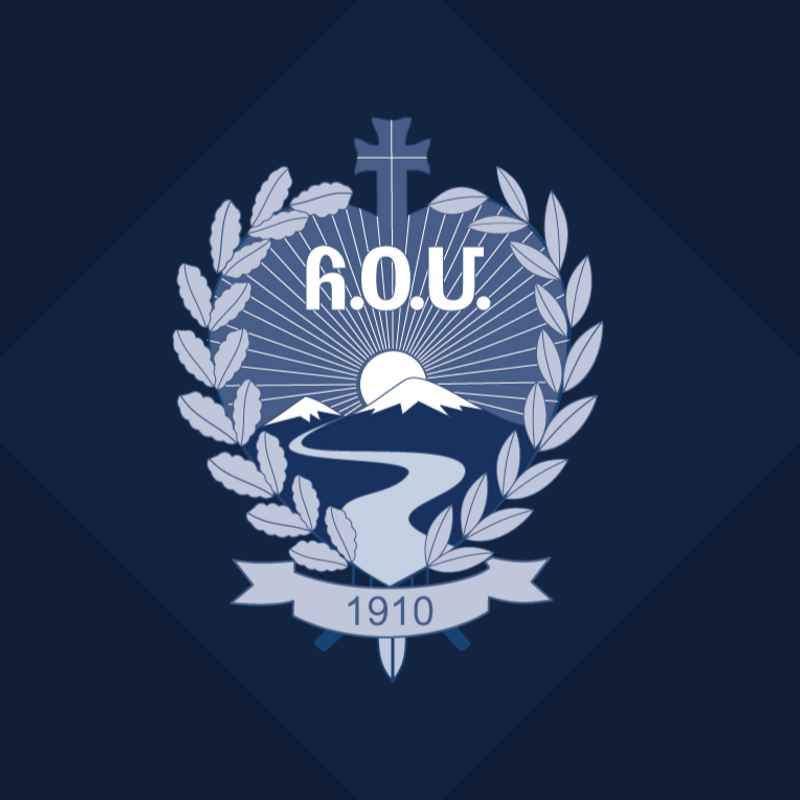 Հայ Օգնութեան Միութեան 72-րդ Համահայկական Պատգամաւորական Ժողովը որ Հոկտեմբեր 7էն սկսեալ կը գումարուի Գանատայի Մոնթրէալի քաղաքին մէջ, մասնակցութեամբ 71 պատգամաւորներու եւ ժողովականներու որոնք եկած են 21 երկիրներէ, զօրակցութիւն կը յայտնէ Սուրիահայ Ժողովուրդին որ այս օրերուն Թուրքիոյ կողմէ ռազմական գործողութիւններու թիրախ կը հանդիսանայ:
Դժբախտաբար, Սուրիոյ հիւսիս-արեւելք գտնուող Գամիշլիի, Հասիչէի եւ Տէրիքի մէջ, վերջին օրերուն վեց հարիւր հայ ընտանիքներէն շատեր ստիպողաբար իրենց բնակարաններէն փախուստ տուած են խուսաբելու համար ստեղծուած արհաւիրքէն:
Ահազանգային վիճակի մէջ գտնուող Սուրիահայութեան օժանդակութիւն ապահովելը այսօր դարձեալ առաջնահերթ տեղ կը գրաւէ եւ Հայ Օգնութեան Միութիւնը այս կոչով շարժման մէջ կը դնէ իր բոլոր միաւորները ճակատագրական այս օրերուն օգնութեան ձեռք մեկնելով Սուրիահայութեան, որպէսզի անոնք զգան համազգային տարողութեամբ հայութեան միահամուռ կեցուածքը իրենց կողքին:
Ժողովս մտահոգուած մեր հայրենակիցներու ապահովութեամբ, կը դատապարտէ անմարդկային անօրինական արարքները:
ՀՕՄ-Ի ՀԱՄԱՀԱՅԿԱԿԱՆ 72ՐԴ ՊԱՏԳԱՄԱՒՈՐԱԿԱՆ ԺՈՂՈՎ
Հոկտեմբեր 11, 2019
Մոնթրէալ, Գանատա
(Translation)
Armenian Relief Society's Call to Action
Armenian Relief Society's Call to Action The 72nd International Convention of the Armenian Relief Society which is currently being held in Montreal, Canada, since October 7, 2019 with 71 delegates and attendees, stands in solidarity with our Syrian Armenian compatriots, who are being subjected to attacks by the Turkish army against innocent civilians.
Unfortunately, during the past days, in northeastern Syrian towns of Kamishli, Hasakah and Derik, many of the 600 Armenian families have been forced to flee their homes in order to escape the bombardments.
During these difficult times, the Syrian Armenian Relief Aid should be a priority and the Armenian Relief Society calls its entities to extend their healing hands to the Syrian-Armenians, so that they may feel that they are being supported by the global Armenian homeland and diasporan communities.
The convention concerned for the well being of our compatriots, condemns the inhumane violence.
ARS 72nd International Convention
October 11, 2019
Montreal, Canada
<< Back to Recent News