ARMENIAN RELIEF SOCIETY DELIVERS SHIPMENT OF MEDICAL SUPPLIES TO ARTSAKH TO FIGHT COVID19
March 31, 2020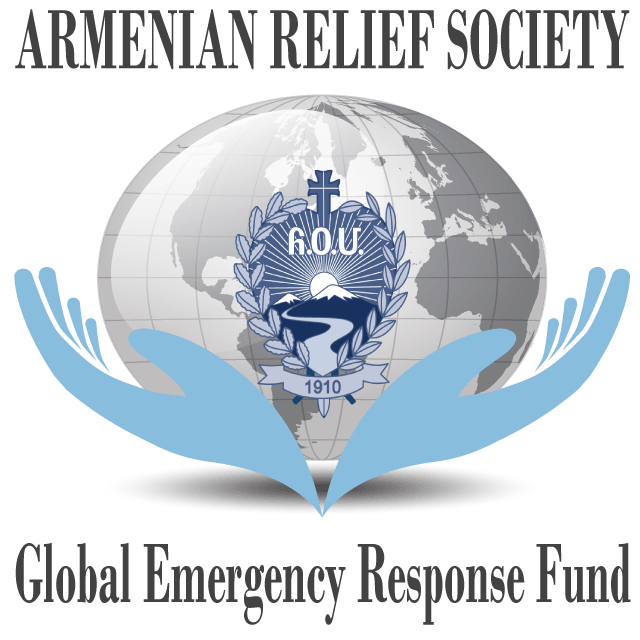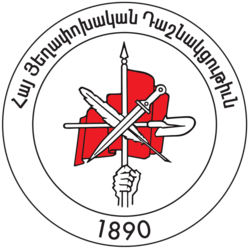 Watertown, MA, March 30, 2020 —The Armenian Relief Society (ARS)announced its second shipment to the Homeland of precautionary medical equipment and supplies, following the urgent request by the Ministry of Health of Republic of Artsakh (MOH) in assistance with confronting the Covid-19 virus.
The first shipment was sent in early March in coordination with the Ministry of Health of Armenia, Armenia Fund, Chevy Chase surgical medical center and Ani & Narod Foundation to Armenia and Artsakh.
The second cargo shipment of thermometers is expected to arrive in Artsakh next week. This shipment was a joint effort between the ARS and the Armenian Revolutionary Federation (ARF Bureau), a third shipment to Artsakh is scheduled to ship during the upcoming days.
This effort will help support Artsakh readiness capabilities to better respond to any potential spread of the virus.
Despite the global shortage of necessary medical equipment, we will overcome the pandemic in the homeland with the joint efforts of the diaspora.
---
ՀԱՅ ՕԳՆՈՒԹԵԱՆ ՄԻՈՒԹԻՒՆԸ ԲԺՇԿԱԿԱՆ ԻՐԵՐ Կ՛ՈՒՂԱՐԿԷ ԱՐՑԱԽ՝ ՊԱՅՔԱՐԵԼՈՒ ՀԱՄԱՐ COVID-19 ԴԷՄ
Ուոթըրթաուն, Մասաչուսեց, Մարտ 30, 2020- Հայ Օգնութեան Միութիւնը (ՀՕՄ) Արցախի Հանրապետութեան Առողջապահութեան Նախարարութեան օժանդակութեան կոչին արձագանգելով, Քորոնա ժահրին դէմ պայքարելու նպատակով, Արցախ կը ղրկէ բժշկական իրերու (ջերմաչափեր) իր երկրորդ առաքումը։ Ըստ ակնկալութեան, ան Արցախ պիտի հասնի գալ շաբթուան ընթացքին։ Շտապ օգնութեան այս նախաձեռնութիւնը կարելի եղաւ իրականացնել ՀՕՄ-ի եւ Հայ Յեղափոխական Դաշնակցութեան (ՀՅԴ Բիւրօ) ճիգերով։ Յառաջիկայ օրերուն կը նախատեսուի կատարել երրորդ առաքում մը եւս։
Նախապէս, Մարտ ամսուան սկիզբը, ՀՕՄ-ի, Հայաստանի Հանրապետութեան Առողջապահութեան Նախարարութեան, Հայաստան Համահայկական Հիմնադրամի, Chevy Chase Վիրաբուժական Կեդրոնին եւ Անի եւ Նարօտ յիշատակի հիմնադրամի համագործակցութեամբ, շտապ օգնութեան առաջին հանգրուանը իրագործուեցաւ Հայաստան և Արցախ։
Ցարդ, Արցախի Հանրապետութեան սահմաններէն ներս «Քորոնա» ժահրի պարագաներ չեն արձանագրուած, սակայն օժանդակութեան այս որոշումը նախազգուշական քայլ մըն է, Արցախի մէջ ժահրին տարածման առաջքը առնելու համար, նամանաւանդ նկատի ունենալով բժշկական իրեր ապահովելու համաշխարհային տագնապը։
Սփիւռքի միասնական ուժերով է, որ հակառակ բոլոր խոչընդոտներուն, մեր հայրենիքէն ներս պիտի պայքարինք այս համաճարակին դէմ։
###
<< Back to Recent News