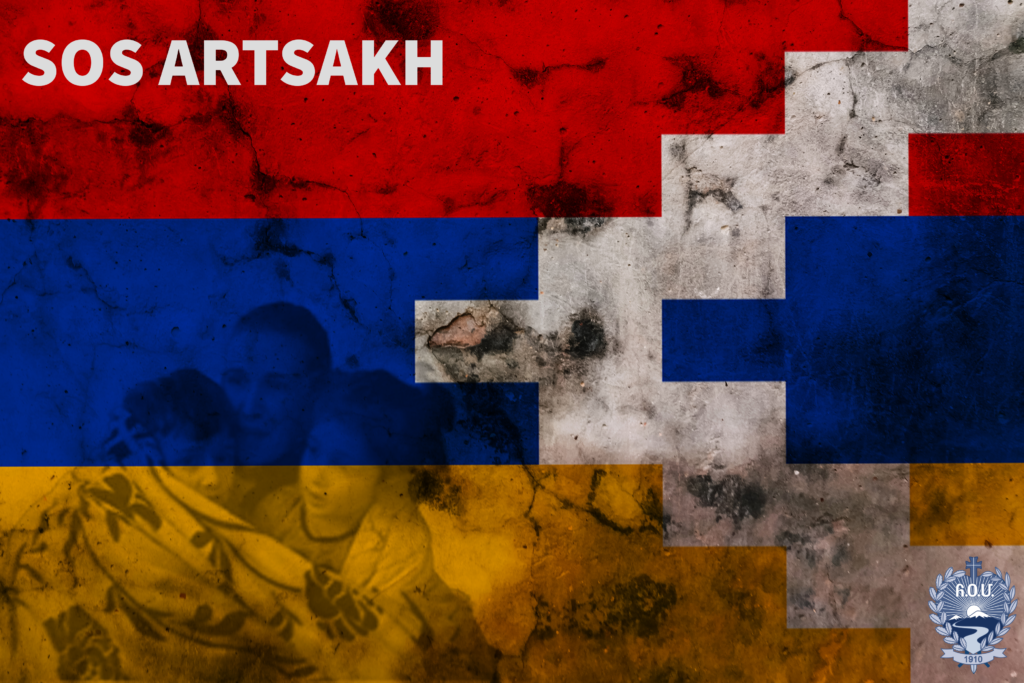 Հայ Օգնութեան Միութիւնը կը դատապարտէ Ադրբեջանի կառավարութեան կողմէ գործադրուող անմարդկային յարձակումները Արցախի հանրապետութեան քաղաքներուն եւ գիւղերուն մէջ բնակող անմեղ քաղաքացիներուն վրայ: Հայ ժողովուրդը դարեր շարունակ խաղաղ կ'ապրի իր հայրենի հողին վրայ, մինչ իր խաղաղ կեանքը շարունակաբար կ'ենթարկուի անկայունութեան Ադրբեջանի կառավարութեան շարունակական յարձակումներով:
Մենք՝ մեր հայրենի ժողովուրդին կողքին ենք: Ժողովուրդիս հե'տ, ժողովուրդիս համա'ր:
The Armenian Relief Society condemns the indiscriminate armed attacks of the Azeri government armed forces on the Republic of Artsakh which targeted innocent civilians in cities and villages. The Armenian people have been living peacefully in the homeland for centuries while their peaceful lives have been continuously subjected to unrest due to the constant targeting and attacks by the Azeri government.
You can also create a team and fundraise as a group using P2P fundraising. Invite friends to join your efforts to help Armenians in Artsakh. Create your own Fundraiser Today.